With the development of health tourism and the increased number of tourists who travel to other countries with the aim of receiving treatment, the governments have considered special facilities to increase the number of health tourists entering their countries. One of these facilities is granting a medical visa. In this article, we will introduce Iran medical visa and its benefits, how to apply for it, as well as the necessary documents and qualifications.
What Is Iran Medical Visa?
Over the last few years, the development of Iran's medical system has led to an increasing demand for receiving medical treatment in this country. Medical visa, also known as T visa, is one of the 12 types of Iranian visas for foreign tourists which has been issued specifically for those who seek to receive beauty, medical, and health services in Iran.
Advantages of Using Iran Medical Visa
Using Iran T visa, the health tourists can benefit from many services including a wide range of medical, health and beauty services such as basic checkups, different treatment courses, various surgeries, as well as special services such as hydrotherapy, nature therapy, etc. Medical visa allows the patient to enter Iran with a person -as a companion. The cost of issuing treatment visa for Iran is 50% cheaper than Iran entry visa which sometimes decreases to one-third of the original cost. Also, the time required to issue a T visa is less than issuing other types of visas. In addition, the health tourists can usually take sick leave from work if they use an Iran medical visa.
In general, Iran is one of the leading countries in medical sciences where holds about 100 research centers in the fields of cancer treatment, stem cell production, liver cells, artificial cartilage, bone abnormalities, and fertility treatment. Moreover, the existence of 80 organ transplant centers as well as taking advantage of qualified surgeons and physicians, fast and accessible services in lower costs, world-class medical facilities, and even alternative methods and traditional medicines have made Iran a favorable medical destination.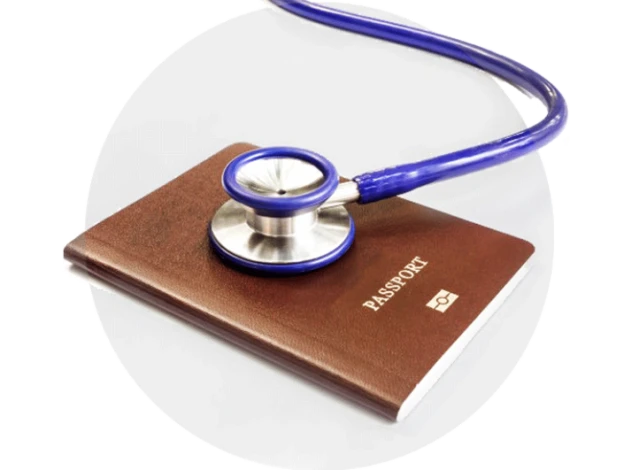 Iran Medical Visa Application Requirements
Everyone, who wishes to receive medical treatment in Iran can use Iran treatment visa. These services include invasive treatments such as weight loss surgeries, cardiovascular surgeries, liver and kidney surgeries, etc. Aso, a person can travel to Iran in order to only benefit from natural medical resources such as hot springs, sand therapy, etc. Moreover, there are a large number of health tourists who travel to Iran for performing cosmetic surgeries, especially facial cosmetic surgeries.
How to Get Iran Medical Treatment Visa
Today, the process of issuing a T visa for Iran is possible through the IR-IRAN Electronic Visa (Iran eVisa) Application which can be only performed by Iranian health tourism companies licensed by Iran Ministry of Foreign Affairs. In order to apply for an Iran medical visa, you must first contact the visa experts for a complete consultation and then, collect necessary documents. The 4 main steps to get a T visa for Iran are as follows:
Send your personal and medical documents;
Pay the service fee;
Receive your authorization or tracking code;
Collect your visa from the Iran Embassy in your country.
It should be noted that getting Iran medical visa may take about 1 to 2 working weeks, depending on your country. The validity of the Iranian medical visa is 30 days, which can be extended to 90 days according to the doctor's order.
What Are the Iran Medical Visa Requirements?
The required documents for issuing Iran medical visa or T visa include:
A letter from a specialist indicating the need for receiving treatment in Iran;
Pictures of related medical records such as ultrasound, radiography, etc.;
Recent personal photo with a plain background;
Image of the first page of passport with at least 6 months of validity;
The IPD letter from the hospital.
Raadina Health, One of Pioneers in Medical Tourism in Iran
Radinaa Health medical group, as one of the pioneers and successful companies in the field of medical tourism, holds all necessary licenses and permits for issuing Iran medical visa. The company's visa experts are ready to guide you entirely throughout the T visa application process and receiving visa reference code. The applicants seeking to receive medical treatment services in Iran can simply visit www.raadinahealth.com and contact the relevant experts to find more information about how to apply for Iran treatment visa.