Buying souvenirs is one of the most attractive parts of a trip. Due to the variety of cultural circumstances, different ethnic groups and the various climates, Iran is a rich country in terms of souvenirs as there are different souvenirs in different provinces even cities and towns of the country. The most attractive Iranian souvenirs for international tourists are mostly handicrafts. Here, we provide a list of the most popular souvenirs of Iran based on the different cities to help you have a satisfactory choice.
It is important to note that all souvenirs can be found in souvenir stores in Tehran or other big cities, however, usually in a higher price and lower quality than the origin city.
Now let's go to each city to get familiar with some of their main souvenirs one by one. It should be mentioned that some souvenirs are common in more than one city or province.
Yazd
Not only its unique attractions, souvenirs of Yazd also are very attractive for people traveling to Yazd. The most popular souvenirs of Yazd include handicrafts including Termeh, Copper containers (Mesgari), Ceramic Tiles, Carpets, velvet, pottery and clay, goldsmith, Daraee (a kind of silk fabric), Shaarbafi (textile the main industry in Yazd).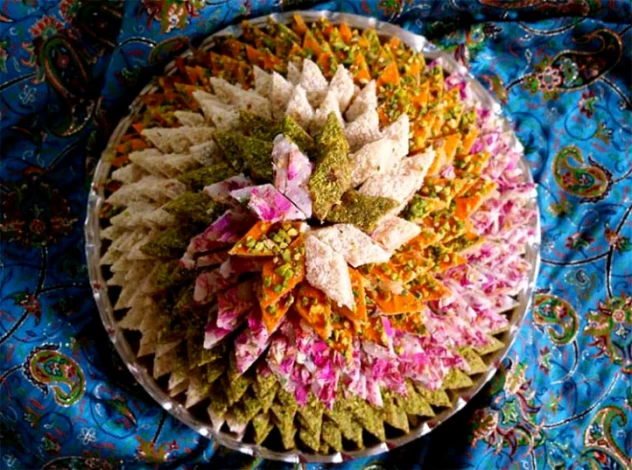 The most popular souvenirs of Yazd are various sweets such as Baklava (diamond-shape sweet with flour, sugar, and pistachio), qottab (almond-filled deep-fried pastry), Pashmak (cotton candy), etc. Other delicious souviners from Yazd are Ardeh (Tahini), Halva Ardeh, and many other (sesame products).
Isfahan
In Isfahan, there are many choices for buying souvenirs and whatever you want from edible ones such as Gaz (delicious white toffee containing almonds or pistachios), Poolaki (a candy like a thin oin) and Nabat (Rock candy) to the best and artistic handicrafts. Isfahan is regarded as the house of handicrafts in Iran. The most popular handicrafts originated from Isfahan are Minakari (Vitreous enamel), Khatam Kari (ancient Persian technique of inlaying), Miniature Works, Tile Work (Kashi Kari), Ghalamzani (Engraving or Metalwork), filigree items, Kalamkari (hand-painted or block-printed cotton textile), calligraphy inscriptions and carpet.
Shiraz
Souvenirs of Shiraz like other cities are divided into two main groups: the edible souvenirs and the handicrafts. Shiraz edible souvenirs contain Masghati, lemon and lime, Kak or Yukhe Bread, as well as herbal distillates. Shiraz crafts are other most valuable Souvenirs you can bring back home.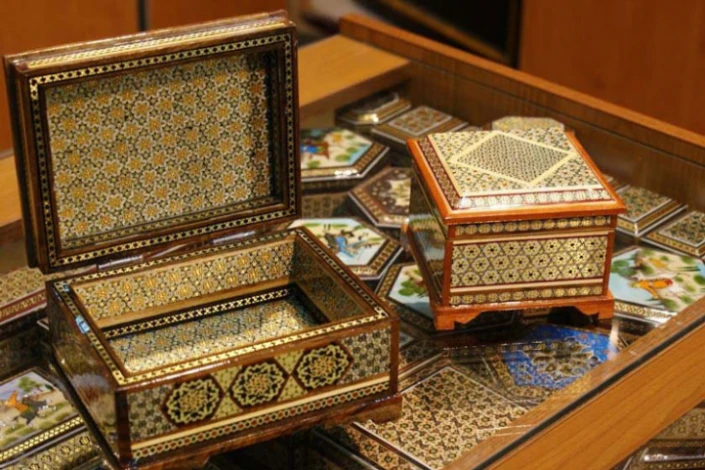 More common Shiraz handicrafts include Khatamkari (ancient Persian technique of inlaying), pottery and clay, Ghalamzani (Engraving on Metal), silverwork, Mosaic Art works, Monabbat (Wood Carving), Minakari (Vitreous enamel), glassware, Giveh (a kind of soft, comfortable, durable and handwoven shoe), Kilim, etc.
Kerman
Alongside with the touristic places, Kerman has various souvenirs in terms of handicrafts such as pateh needlework, carpets and rugs with delicate designs, Jajeem (loosely woven cloth), Kilims (coarse carpet), copper containers and decorative items, hand-woven Saddle Bags, Ajideh doozi (finely embroidering two layers of fabric sandwiching a thin layer of cotton) and etc. The popular delicious souvenirs from Kerman are Kolompeh (pie-like pastry with a mixture of minced dates with cardamom powder), Ghovatou or Ghavout (powder-like sweet souvenir), caraway, pistachio, and dates.
Mashhad
Mashhad is one of the metropolises in Iran located in the northeastern side of the country housing Imam Reza's Shrine, eighth Imam of Shia Muslims. Mashhad is a popular destination for Iranians and lots of Muslim international tourists. Due to Mashhad being considered a pilgrimage city, the souvenirs of Mashhad mainly are prayer scarf, seal and prayer rug, beads.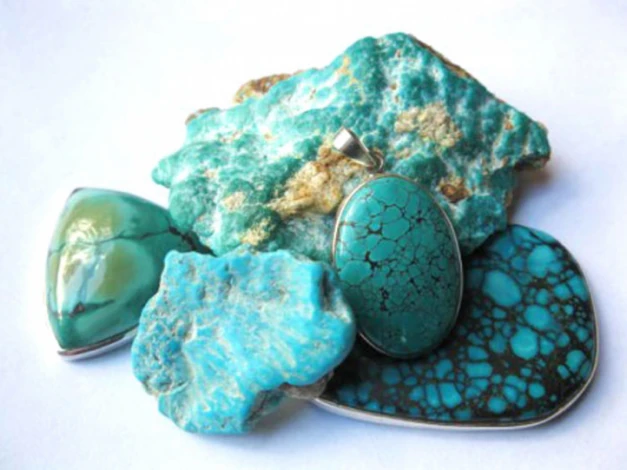 Moreover, Mashhad is the resource of Turquoise in Iran and many tourists and pilgrimages bring them back home for their family and friends. If you walk in the one of the many malls in Mashhad, you will see many stores selling saffron, barberry, and several kinds of candy as souvenirs of Mashhad. To be direct, you can find the best-quality saffron and barberry of the country in Mashhad.
Kermanshah
Speaking about souvenirs, Kermanshah is absorbing in. Kermanshah souvenirs mostly include cookies and sweets like Kak or Yukhe bread, Naan Roghani (oil bread), Nan Berenji (Persian rice cookie), Nan Shekari (sugar bread), Naan Khormaei (date cookie). Roghan Kermanshahi (animal fats) is another edible souvenir of Kermanshah which is largely popular among Iranians as well as tourists. In terms of handicrafts, the most famous handicrafts of Kermanshah should be mentioned as Carpets, Kilims, Jajeems, Giveh, metal engraving, glassware, felt and leather products.
If you are visiting Kermanshah, do not leave this city without tasting Dande Kebab.
Qazvin
Qazvin in famous for its traditional delicious sweets like Paderazi (kind of sweet made of sugar, wheat flour, sesame), Baklava Pich, Atabaki sweet, etc. As other cities of Iran, Qazvin has special handicrafts such as carpets, Kilims, Navar bafi (braid weaving), Jajeems, Golabatun doozi (galloon needlework) and Moj weaving (fabric weaving). Also the pumice of Qazvin is one of the most popular products of this province which plays an important role in Traditional medicine.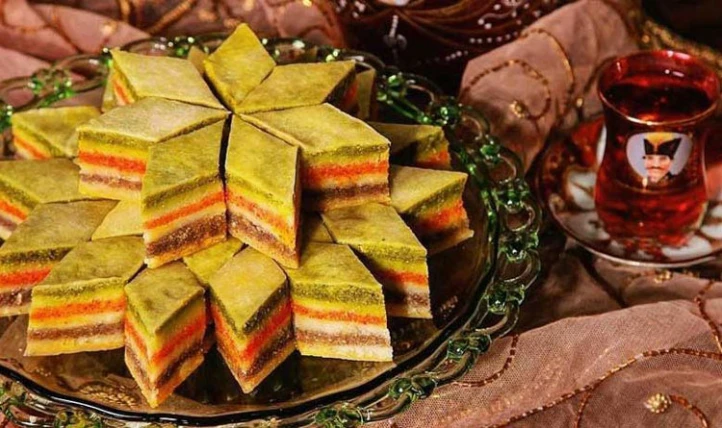 Zanjan
Zanjan is a city located on west northern of Iran. Zanjan has a great reputation for its handicrafts. Hearing the name of Zanjan brings to Iranian's mind the beautiful knives and metal chains. However, it is not all and other souvenirs of Zanjan include Charoogh (a kind of traditional leather shoe), Malileh needlework (filigree items using silver wires and ribbons), carpets, Kilims and jajeems. Like other cities, Zanjan has some special sweets such as Naan Ardak, Shirini Shasti sweet.
Tabriz
It seems impossible to find an Iranian who doesn't know what Lighvan Cheese is and where it is from. Lighvan cheese is a delicious kind of cheese made from cow milk in Tabriz in a way that these cheese is one of the main souvenirs from Tabriz. As Tabriz is regarded as the pole of leather industry in Iran, the leathern products are its important souvenirs.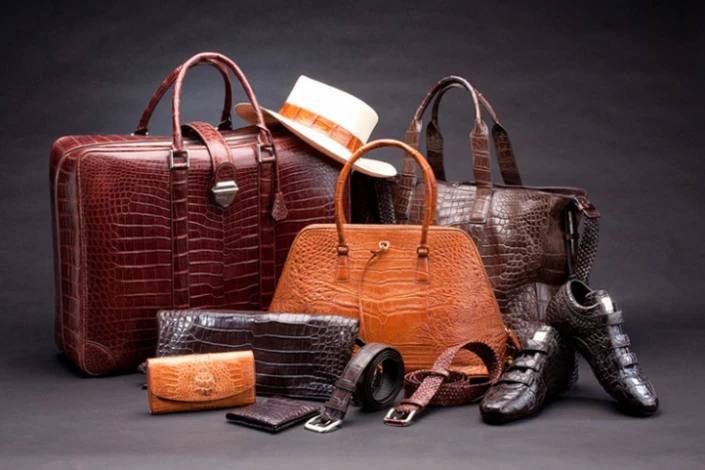 Also Tabriz is well known for its delicious sweets such as Nougat, Qurabiya, Eris, Nuts and many other mouth-watering pastries. At last not at least, Tabriz Carpet is one of the most famous and best-quality carpets in Iran and is considered a valuable souvenir to take home.
Guilan
Guilan is famous as the province of rain, sea and delicious foods and edible souvenirs. Due to its geographical location in north of Iran, closeness to the Caspian Sea and enjoying a moderate weather, Guilan, as well as Mazandaran, are considered the home of agricultural products such as rice, tea and olives. The most prominent souvenirs of Rasht are Reshteh Khoshkar (a traditional cookie for Ramadan), cookies (the most famous in the country), Panir Siah Mazgi (Mazgi black cheese), and etc. Straw-made handicrafts (art of hand-weaving textiles using local plant stems) is the other popular souvenir of Guilan.
Sistan and Baluchestan
It seems that art has a long history in Sistan and Baluchestan. Handicrafts are the main souvenir of Sistan and Baluchestan. The most common handicraft is Balochi embroidery or Balochi Needlework. This valuable handicraft is provided in various kinds. Remarkable pottery items are the other important souvenirs of Sistan and Baluchestan. Kalporgan, which is a historical village in the province dating back to six to seven thousand years ago, the Paleolithic, considered a living museum, is regarded as a home of pottery in Sistan and Baluchestan, straw-made handicrafts or Hasir Bafi are also common in Sistan and Baluchestan. Lendo made of date, wheat and sesame is a local and traditional sweet with a high popularity. Spices are another souvenir of this province. To mention other souvenirs of this province, we can refer to kilims, jajeems, Chintz-making, etc.
Kashan
Kashan is one of the large towns in Isfahan Province and include many touristic site and regions. The best time to visit Kashan is in spring when it is full of Persian roses and getting ready for rose-water festival.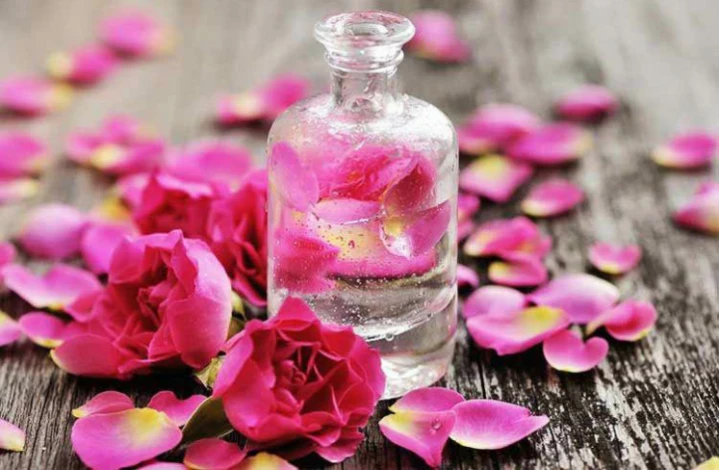 The main souvenir of Kashan is Rose Water and the other herbal distillates which are exported to other cities as well as countries. Shaar Bafi (traditional textile), Silk weaving, pottery products, local cookies and famous Kashan handmade carpets are considered other souvenirs of Kashan.
Ardabil
The main and popular souvenir of Ardabil is honey (the honey produced in Khansar, in Isfahan Province, is also famous and popular). Black halva or Ghareh Halva, the sunflower seeds, local cream and curd are delicious famous souvenirs of Ardabil. Wickerwork, wool hand-woven cloth, Jajeems, Kilims, different metal and wooden works, silver objects, carpets, Giveh are the main handicrafts in Ardabil.
Iranian Kurdistan
The Kurdistan souvenirs mostly include handicrafts such as Klash (local footwear highly suitable for mountainous regions due to the flexibility of its sole and light weight), Kilims and carpets, wood work, especially Chessboard and backgammon board, Julai weaving (ethnic costumes of Kurdish men). Daf and Tanbor (the musical instruments) have a national reputation rather than other souvenirs of Kurdistan. Sesame Sweet (a special kind of sweet) is another souvenir of Iranian Kurdistan. Kurdistan shares most of the Kermanshah souvenirs.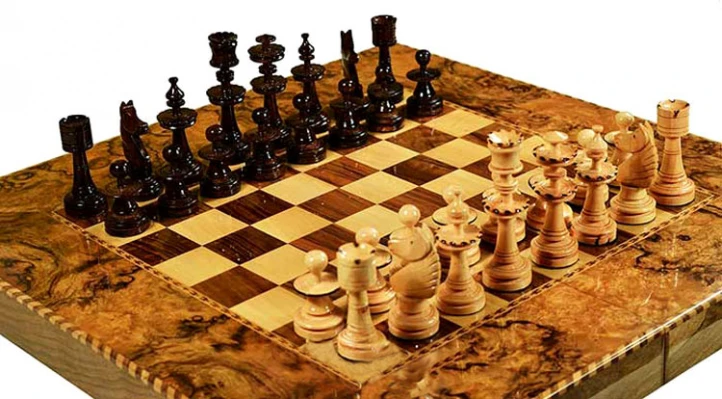 Khuzestan
Khuzestan is the most south western province in Iran neighboring Arab countries such as Iraq and houses both Persians and Arabs. Khuzestan has many edible souvenirs near charming handcrafts. Due to the location of Khuzestan, it favors hot and humid weather which creates a good condition for growing palm trees and as a result producing dates. The most famous Khuzestan souvenir is different kinds of the date and its products such as date sap and date vinegar. Other delicious souvenirs contain cookies, Halva Shekari (a sweet breakfast food in Iran), Naan-e Tiri (a kind of thin bread), citrus, spices, etc. Also Kharrati (woodturning ), Ghalamzani (Engraving on Metal), Aba Bafi (woolen cloaks famous among Arabs), Mina Kari (vitreous enamel) on the gold, Ahrami Bafi (weaving cotton fabric used for decoration) are some of the handicrafts in Khuzestan.
Hamedan
Similar to other cities, souvenirs of Hamedan can be divided into two groups, edible souvenirs which includes walnut, grape sap, Halva Zarde (local dessert made of Yolk, sugar and saffron), Komaj (a type of pastry), Angosht Pich (a very special kind of sweet), Nan Shirmal etc. The high reputation of Hamedan and its souvenirs is due to its handicrafts and specially the pottery in Lalejin and the beautiful souvenirs of Lalejin are the main souvenirs of this province which are worl-famous. The small town of Lalejin in Hamedan Province is known as the capital of pottery in Iran and also is considered the World Pottery city by the World Crafts Council. And of course, the leather of Hamedan along with that of Tabriz is one of the most popular products in Iran.
It is interesting to note the traditional clothing of these cities. Due to the diversity of ethnicities in Iran and having their own special tradition, culture, ceremonies, customs and clothing, their beautiful and colorful traditional clothing can be regarded as one of the most favored souvenirs of each city.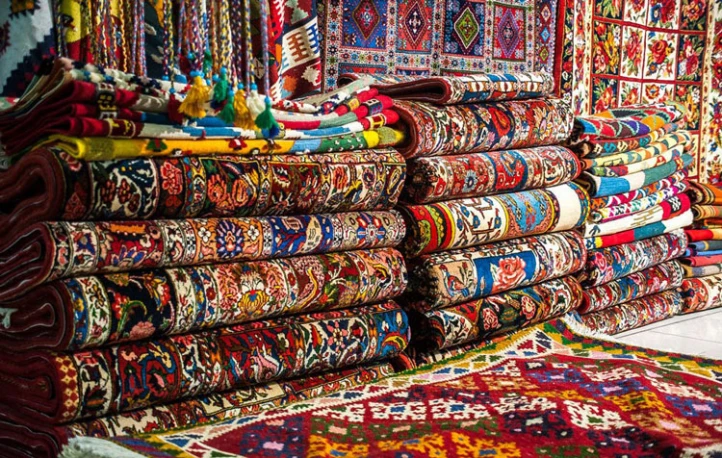 This article attempted to provide some useful information about the souvenirs of most of the areas in Iran. It is important to mention that some of these souvenirs like carpets, Jajeems, Kilims etc. are common among these cities with the differences in their patterns, materials, types, and features.