Beard hair transplant can be done just like other hair transplant procedures. This cosmetic procedure suits men who want a bushier and stronger beard. Causes for a thin or uneven beard may include genetic predisposition, scarring, and hair loss. All men can be candidates for beard transplants. However, they should treat conditions that have caused hair loss before the procedure.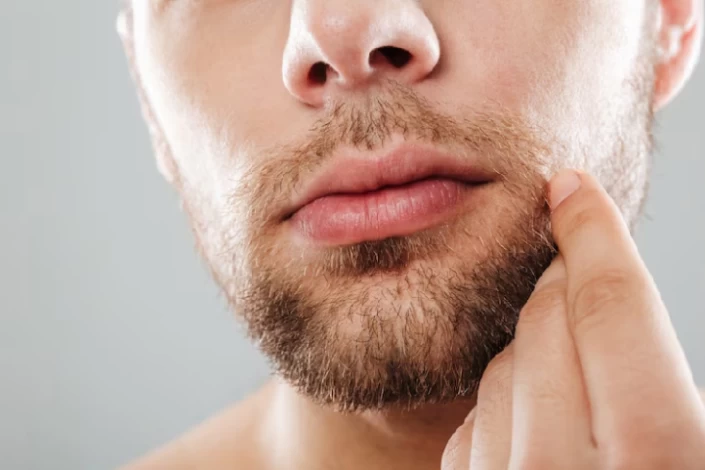 What Is Beard Transplantation, and How Is It Done?
A Beard transplant surgery uses the FUE hair transplant method (Follicular Unit Extraction) or FUT method (Follicular Unit Transplant) to restore beard hair density. During this cosmetic procedure, the surgeon harvests hair grafts from the donor area (the back of the head) or lower section of the chin (around the neck and jawbones) where the beard is dense and then implants those follicular units into respective beard regions.
This surgical procedure is usually done under local anesthesia and may last 5 to 8 hours, depending on how much hair is transplanted.
Who Is a Good Candidate for A Beard Transplant?
Candidates for beard transplantation are men who have never had a beard, have a thin beard, or have lost an area of their beard due to an injury. This surgery also helps cover scars and burns. It is recommended that men wait until age 22 to perform beard transplantation.
As hair follicles are harvested from the donor area or the back of the head, candidates for beard transplantation should have about 2,000 - 2,500 healthy hair follicles in this area.
Is Beard Transplant Permanent?
Follicular units inserted into the beard are taken from an area of the scalp with a low probability of thinning or hair loss. This means that hair transplanted can grow like a natural beard for a lifetime.
What Is the Success Rate of Beard Transplant?
The average success rate of beard transplants is 80-90%. The reason for such a high rate is that the beard transplant procedure uses hair follicles from the patient's scalp. Therefore, there is no possibility of rejection.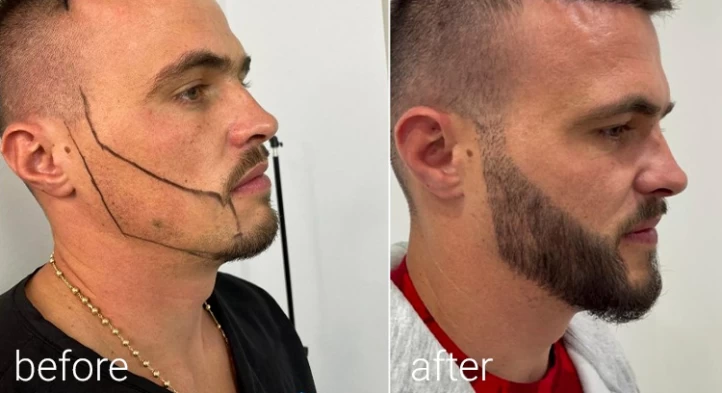 How to Prepare for a Beard Transplant Surgery?
Preparing well is crucial for a successful beard transplant. Pre-operative instructions that help have a better experience of facial hair transplant are as follows:
Do not take vitamin E supplements and aspirin 10 days before the surgery;
Do not put on creams, lotions, and all other cosmetic products on the face on the day of surgery;
Do not consume alcohol and take anti-inflammatory medications like ibuprofen a week before the surgery;
Avoid sun exposure 3 days before the beard transplant surgery;
Avoid smoking for 1 week before and after the beard transplantation for faster healing.
What to Expect After a Beard Transplant Surgery?
Patients can resume their routine activities after the beard transplant; however, they should avoid strenuous activities. They should also raise their head while sleeping to avoid swelling.
Cold compresses can help reduce bleeding, swelling, pain, or other post-surgery side effects.
People undergoing beard transplant surgery are not allowed to shave their beards after 10 days of the operation. They must also avoid direct sun exposure, swimming, smoking, and consuming anticoagulants (blood thinners) for at least a week after the surgery.
It should be noted that the beard hairs will fall out a few weeks after the transplant surgery, which is normal and happens to all patients. Patients can expect the final result of their hair transplant in about six months.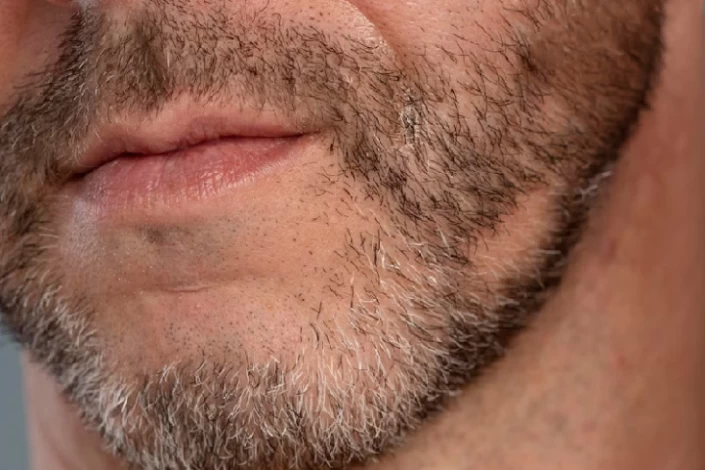 How Long Does It Take to Recover from Beard Transplant?
A beard transplant is an easy and permanent aesthetic procedure with quick recovery. It takes a day to recover from the hair transplant. Patients can begin shaving their face normally about 10 days after the surgery. It is recommended that people undergoing this surgery keep the donor area as well as the transplanted area to avoid negative effects during the beard transplant recovery time.
The transplanted area will become more natural within a week after the surgery. The donor area also begins healing fast. Patients can observe the results after six months, and beard hair looks thicker and more authentic after 12 to 18 months.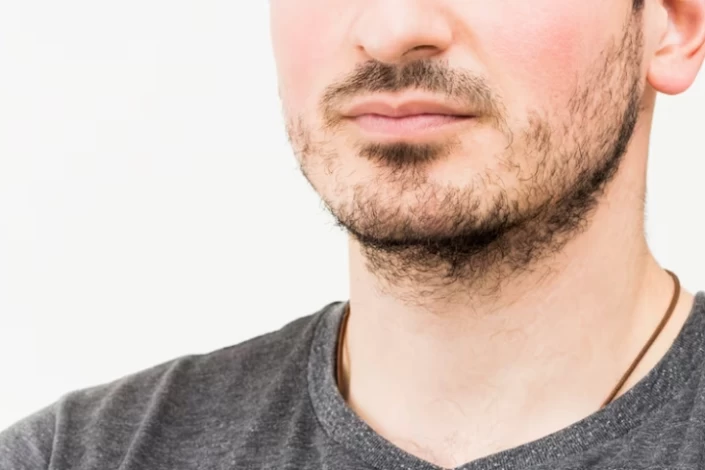 How to Sleep After a Beard Transplant?
Patients should sleep on their back After the beard transplant. They must avoid sleeping on their face because the newly transplanted hair follicles should not be in contact with the pillows; otherwise, they may break off again. It will lead to a failed beard transplant and cause permanent scarring.
What Are the Advantages of Beard Transplantation?
The Beard Transplant procedure is painless and permanent. The main benefits of this cosmetic hair surgery are as follows:
It results in a strong and natural-looking beard;
It has a short recovery;
It has a high success rate;
It helps improve self-confidence.
What Are the Potential Side Effects of Beard Transplant Surgery?
Patients may experience the following side effects on their scalp or transplanted areas after the beard transplant surgery:
Redness and swelling;
Mild bruising;
Temporary crusts or scabs;
slight numbness or tightness in the skin;
Tightness;
Infection (rare);
Scarring (common, that will be covered with hair over time).
How Long Does Redness Last After Beard Transplant?
Most patients may have little redness on the donor wound and transplanted area. However, it is usually mild and more noticeable in white-skinned patients. These rashes will be gone after one week of beard transplant.
What Are the Alternatives to Beard Transplant?
Beard Micro-blading
Minoxidil (Rogaine)
Hair growth supplements
Lifestyle behaviors
A beard transplant is the number 1 solution for facial hair restoration. However, patients suffering from beard hair loss or beard hair thinning can consider other alternative procedures as follows:
Beard Micro-blading: a technique that utilizes semi-permanent ink to create hair-like steaks around the beard area. The results are natural but temporary;
Minoxidil (Rogaine): a common cure for hair loss on the scalp and stimulating hair growth on the face. This topical product is in the form of liquid or foam;
Hair growth supplements: such as supplements containing the B vitamin biotin and L-Carnitine-L-tartrateTrusted Source;
Lifestyle behaviors: Although hair growth is mainly caused by genetics, some lifestyle factors can help enhance beard hair growth. These factors include exercising, eating a healthy diet rich in lean proteins, zinc, iron, and whole grains, and getting enough sleep.
How Much Does a Beard Hair Transplant Cost?
The cost of a beard transplant in Iran ranges from $900 to $2,500, which is much more cost-effective than in other countries. The cost of hair transplant surgery in Iran varies depending on several factors, including the number of hair follicles to be transplanted, The technique used, the experience of the surgeon, and the hair clinic's location.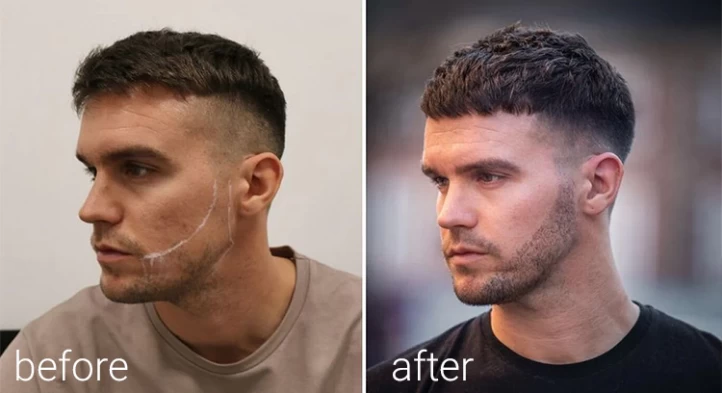 Takeaway
A beard transplant is one of the best solutions to fill the bald patches in the beard, improve the existing beard, or even grow a new one. The results of this cosmetic surgery are ever-lasting.
Schedule an online consultation with our experts in Raadina Health. We strive to provide you with the best beard transplant surgery and help you make an extraordinary impression. All stages of your hair treatment in Iran will be performed under a doctor's supervision who has many years of experience in this field, using the latest technology facilities.