Rhinoplasty is a cosmetic surgery that improves the nose's shape and function and boosts self-esteem. People who suffer from nasal polyps, crooked noses, narrow nasal passages, nasal humps, bulbous nasal tips, congenital abnormalities, etc., can get a nose job to enhance their facial harmony and correct their breathing problems. This article discusses different aspects of rhinoplasty and introduces the best country for rhinoplasty.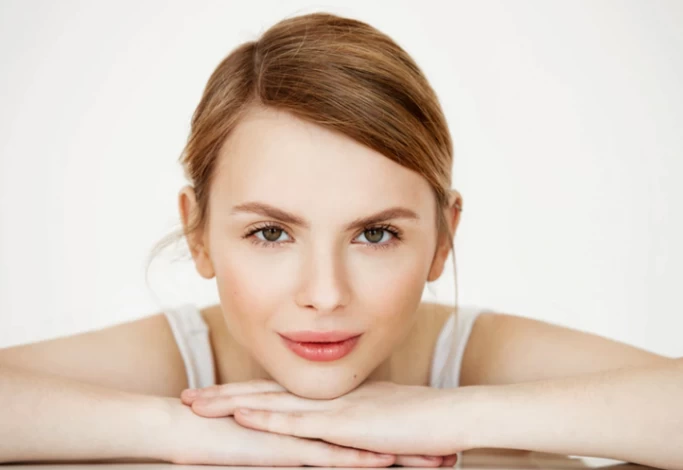 Who Is an Ideal Candidate for Rhinoplasty?
A good candidate for rhinoplasty should:
Be at least 18 years old;
Be physically and mentally healthy;
Have a clear expectation from the surgery;
Be a non-smoker;
Have no serious health problems such as diabetes, high blood pressure, cardiac insufficiency, or lung diseases, including asthma and infection;
Have elastic skin.
Why Should I Get Rhinoplasty Abroad?
Today, traveling abroad to get a nose job has become increasingly popular as patients can benefit from another country's high-quality healthcare services at a more reasonable price. Also, rhinoplasty may not be very popular in some regions of the world, while in other parts, such as Iran and Turkey, this surgery is much more favored. Accordingly, patients travel long hours to be operated on by the hands of adept and experienced rhinoplasty surgeons in other countries.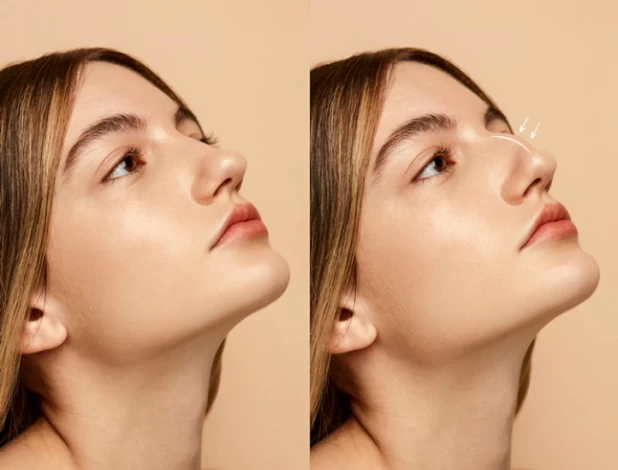 The Best Country to Get a Nose Job
Various factors make a country the best place to get a nose job, including its fair prices, standard and well-equipped hospitals, world-renowned doctors, skillful nurses, and high satisfaction rate. Nowadays, Iran, Turkey, the United States, India, South Korea, Germany, the United Kingdom, the Czech Republic, and Poland are the best countries for rhinoplasty worldwide. However, regarding the surgeons' experience and expertise and the price of a nose job, Iran is the best country to get a rhinoplasty. The following mentions the merits of getting a nose job in some countries.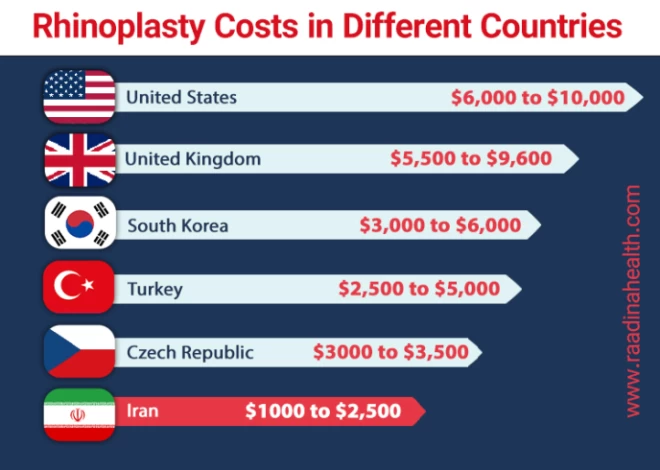 Turkey
Turkey is one of the best countries to get a nose job and has many adept surgeons who work in modern and well-equipped hospitals. The price of rhinoplasty in Turkey is almost half of other European countries. It is also quite easy and cheap to book a regular flight to and from this country.
The United States
The USA is the first-ranked country for facial cosmetic procedures, especially for teenagers who want to get a nose job. Although the surgeon's fee and hospital charges are significantly high in this country, the rhinoplasty results are 98% satisfactory. Remember that traveling to the U.S. for a nose job is very costly as the accommodation, medications, and medical examinations are expensive in this country.
United Kingdom
Although the cost of rhinoplasty in the UK is quite higher than in other European countries, 99% of patients who got a nose job in this country were satisfied with the results of their cosmetic procedure.
South Korea
In the last decade, South Korea has had a significant improvement in the field of plastic surgery, especially rhinoplasty. Having high-tech medical equipment and knowledgeable surgeons has made this country one of the safest places to get a nose job.
Czech Republic
The Czech Republic is one the best places in Europe to get a nose job as the price of this operation is significantly lower than other European countries. By choosing the Czech Republic as your destination to get rhinoplasty, you can benefit from high-tech surgical devices and quality healthcare services and enjoy this country's unique historical sights.
The only drawback of getting a nose job in the Czech Republic is that the official language of this country is quite difficult, and you should find a hospital that has a translator on-site.
Rhinoplasty Types and Procedure
Rhinoplasty is done in two main ways: open and closed. In open rhinoplasty, the surgeon makes several cuts under the nose and around the nasal fins to lift the nasal skin. By doing so, they have more access to the inner structure of the nose and can modify its skeleton better. In closed rhinoplasty, on the other hand, several tiny incisions are made inside the nostrils, but the skin of the nose is not lifted. Closed rhinoplasty is more suitable for those who seek minor changes or are prone to develop hypertrophic scars.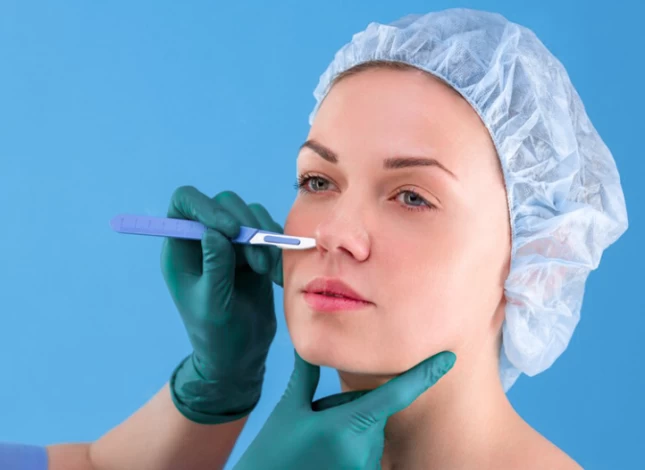 Rhinoplasty Recovery
Open rhinoplasty is an invasive procedure under general anesthesia; recovery takes two to four weeks. However, the recovery period of closed rhinoplasty is only one week as this surgery is less invasive and is done under local anesthesia.
Rhinoplasty Aftercare
After the nose job, you should be more careful with your overall health and nose condition. You can use the following tips in the rhinoplasty recovery period to have a more convenient recovery period and achieve the best results possible:
Avoid strenuous activities such as jumping, pushing, pulling, bending, doing aerobic exercises, riding a bicycle, etc.
Avoid smoking and drinking alcohol;
Have a balanced diet rich in fiber and protein;
Drink plenty of water;
Maintain proper personal hygiene;
Do not blow your nose or apply pressure on it;
Do not wear makeup for at least a month after the open nose job;
Get plenty of rest;
Take your prescribed medications just as you have been instructed;
Be careful with the signs of infection, such as fever and rash.
Why Is Iran the Best Country to Get a Nose Job?
Iran has an impressive reputation in plastic surgery, especially in rhinoplasty. Thousands of nose job surgeries are done annually in Iran; therefore, Iranian plastic surgeons are quite experienced in performing this operation. Moreover, Iran has many clinics and hospitals with the latest equipment where you can get multiple plastic surgeries under one roof. Last but not least, the price of a nose job in Iran is much lower than in many other countries. A rhinoplasty in Iran will cost almost 50 percent less than in the United States or Europe.
Iran, the Cheapest Country to Get a Nose Job
The price of a nose job is a deciding factor for many people. So far, Iran has been the cheapest country to get a nose job. However, the low price of this operation in Iran should differ from the low quality of its hospitals and healthcare services. Rhinoplasty is more affordable in Iran due to the government's policies and the low cost of living.
On average, the cost of a nose job in Iran ranges between 1.200 to 2.500 USD in 2023, incomparable to other countries. This price includes doctor's fees, hospital charges, lab tests, anesthesiologist fees, pre- and post-surgery consultation with the doctor, and medications.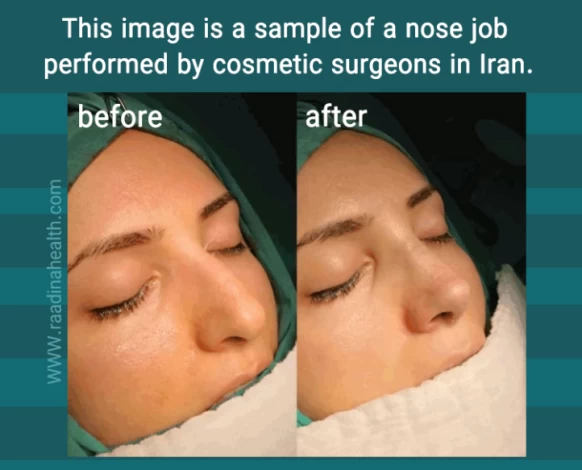 Want to Get a Nose Job in Iran? What's Next?
The first step in getting a nose job in Iran is to find a reputable rhinoplasty surgeon. You can easily find the best Iranian plastic surgeons by browsing the internet and reading each doctor's reviews and comments. Also, if you have friends who have done a nose job in Iran, you can ask about their experience there.
Conclusion
However, the easiest way to find the best rhinoplasty surgeon and a good hospital in Iran is to contact Raadina Co.
Raadina Team, with years of experience in health tourism, provides you with all-inclusive rhinoplasty packages at a fair price. These rhinoplasty abroad packages cover your accommodation, transport, appointments, and visas. Moreover, the Raadina team arranges sightseeing tours for patients and caregivers who want to enjoy Iran's healthcare services, exquisite nature, and architecture.