Rhinoplasty or nose job is a surgical procedure that eliminates the functional and aesthetic defects of the nose. You are a good candidate for rhinoplasty if you have a bulbous nasal tip, droopy nose, nasal hump, deviated septum, polyp, septal perforation, etc. The method of the surgery (open or closed), the experience of the surgeon, and how to prepare for rhinoplasty greatly impact the operation's results. This article provides a complete guideline on what to do before a nose job.
Tips for Preparing before Rhinoplasty:
A convenient and quick recovery after rhinoplasty depends on how you prepare your body and mind for the surgery. Therefore, it is necessary to consider the following tips before undergoing a nose job:
Ask someone to be your caregiver in the hospital because you cannot drive on the day of the operation. Also, after the surgery, you may have memory lapses and impaired judgment due to anesthesia, so it is necessary to have a caregiver after the nose job;
Inject and take the medications prescribed by your doctor at the recommended time;
Purchase ice packs, comfortable pillows, antibiotics, ointments, cotton applicators, wet wipes, and painkillers before the surgery;
If you take certain medications or have a drug allergy, inform your surgeon and nurses;
Practice breathing through your mouth for a couple of days before the surgery so that breathing won't be a problem for you in the first days after the surgery;
Practice sleeping on your back because you cannot sleep on your sides for at least a week after the surgery.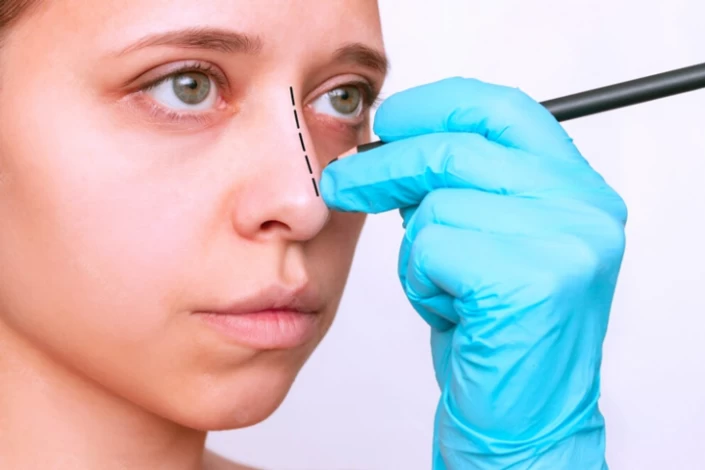 Things to Avoid Before Rhinoplasty
Avoid taking inflammatory drugs, blood thinners such as aspirin, and herbal supplements for at least ten days before the operation as they increase nose bleeding after the surgery;
Avoid smoking for at least two weeks before the surgery as it can cause infection and respiratory insufficiency;
Avoid vitamin E supplements, ginseng, and fish oil;
Avoid using topical creams that contain salicylic acid and benzoyl peroxide for four days before the operation;
A Week before Rhinoplasty
Prepare your medical history.
A week before rhinoplasty, you must prepare a detailed and complete medical history and hand it to your doctor so they can choose the best surgical method and medications for you. If you have a food or drug allergy, a life-threatening disease, or had previous nose surgery, include it in your file.
Prepare your resting place.
The anesthetics used during the rhinoplasty will make you tired and nauseous after the surgery. So, preparing a warm and comfortable place with all the necessities you need in advance is essential. Also, if you have children, prepare a separate playing room and ask someone to babysit them for a week.
Be sure to get plenty of sleep.
Your body needs more energy to heal and recover after the surgery; therefore, it is crucial to have plenty of rest a week before the operation. Having a couple of days off from work is also recommended to get ready for the operation.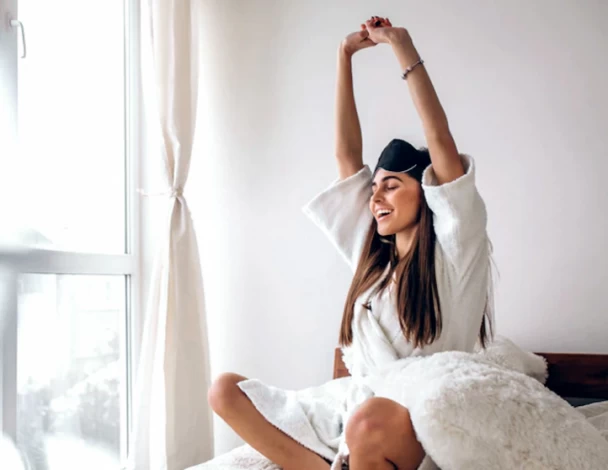 Go grocery shopping
Since after rhinoplasty, your nose is bandaged, you cannot go shopping; so it is suggested that you buy groceries and necessary medications (such as antibiotics, sedatives, nasal spray, bandages, etc.) a couple of days before the operation so that you won't have to get out of the house while you are recovering.
Prepare your favorite dishes.
Having a healthy and nutrient diet is of great importance after rhinoplasty. Since you cannot chew well after a nose job, you should prepare soft and watery foods such as soup, pudding, and mashed potato a week earlier and store them in the refrigerator or freezer to eat them with minimal effort after the surgery. Also, stewing or steamed fruits such as apple and pineapple can speed up your wound-healing process.
Keep your skin clean and moisturized.
To prepare your skin for the surgery, you must wash your face with a proper facewash twice a day and use a moisturizer immediately afterward. Remember that you cannot wash your face and use face creams for several days after rhinoplasty, so it is better to take care of your skin before the operation.
Drink plenty of water
Having elastic and hydrated skin minimizes scarring after rhinoplasty. So, a week before the operation, drink water and fresh juice twice as much as you usually do.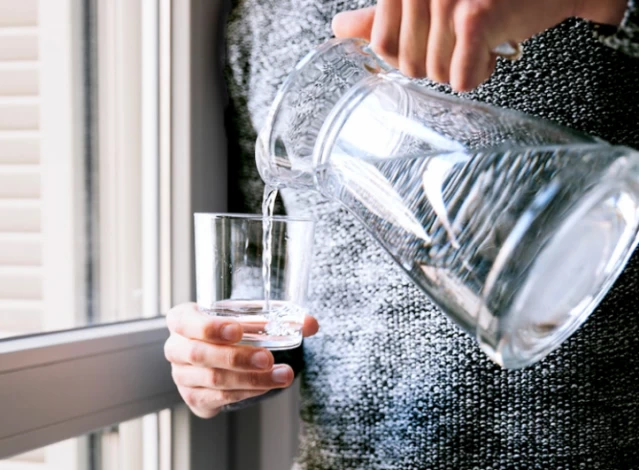 Avoid smoking and drinking alcohol.
Nicotine and alcohol cause high blood pressure and decelerate the healing process. As a result, you should avoid smoking and drinking for at least two weeks before the surgery.
Avoid sun exposure
As you may know, UV light can damage your skin and cause sunburn, skin cancer, premature aging, liver spots, etc. But most importantly, being exposed to UV light for a long time suppresses the body's immune system and promotes the growth of harmful microbes on the skin. Therefore, you should avoid sun exposure for at least a week before a nose job.
In the Morning of Nose Job Surgery
On the morning of your nose job surgery, please do not wear makeup, jewelry, or perfume as they can irritate the operation. Also, wearing a shirt with buttons or a loose and comfortable T-shirt is recommended on the day of the surgery. Because after discharging from the hospital, you must put on your clothes, and if they are tight, they can hurt your nose when wearing.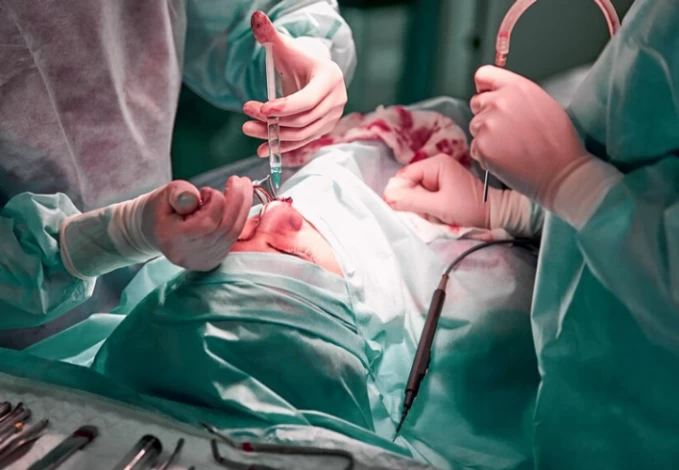 Morphing before Rhinoplasty
Usually, rhinoplasty surgeons first examine the internal and external structure of the nose as well as its skin properties. Then, they stimulate the nose's ultimate shape based on the face's form (round, oval, square, etc.), the size of the other parts of the face, and aesthetic principles. Using this morphing, the surgeon can analyze your facial features in detail, plan the operation, establish precise goals, and fulfill your desires and expectations.
Rhinoplasty Consultation: What to Ask?
Almost a week before your nose job, you and your surgeon will have a consultation session where you can ask all your questions about the procedure, the recovery period, medications you have to take before and after the surgery, possible risks and complications, etc. If you are wondering what you should ask from your surgeon, here are some examples:
Is my nose bony or fleshy? Does it affect the result of the surgery?
What type of surgery is right for me, open or closed?
Where do you perform a nose job? In a hospital or clinic?
What nose shape suits me?
Do you perform revision rhinoplasty as well?
How long will recovery take?
After how long can I see the result of the nose job?
Can I see some samples of your surgeries?
Moreover, you should inform your doctor about your previous nose surgeries, drug allergies, current medications, previous trauma and injuries, chronic diseases such as high blood pressure, diabetes, heart deficiency, liver or kidney problems, history of stroke or cancer, problems with wound healing and bleeding, etc. in the consulting session.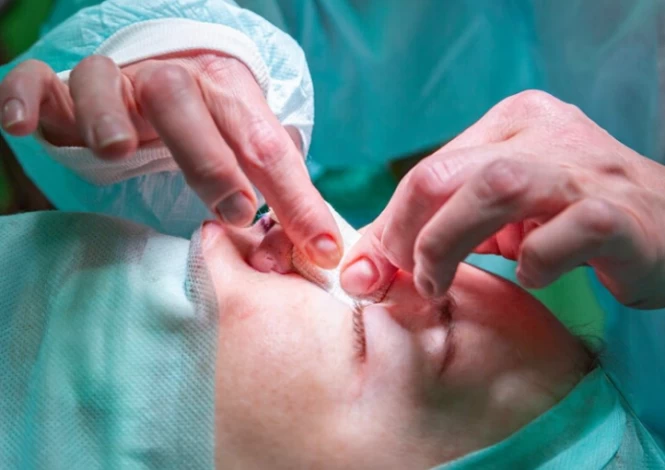 Conclusion
In general, a nose job is popular plastic surgery through which the shape or size of the nose is changed. Contrary to popular belief, preparing for rhinoplasty is as essential as its post-operative care and can highly affect the results of the operation and facilitate the recovery procedure. Iran, one of the most popular destinations for rhinoplasty, has advanced clinics and hospitals for a nose jobs and the most qualified rhinoplasty surgeon.
If you need more information about the rhinoplasty cost in Iran, the best Iranian surgeons for a nose job, how to apply for a medical visa, how to book accommodation near the hospital in Iran, etc., contact Raadina Co.