Liposuction is a popular cosmetic procedure that removes excess fat deposits from specific body areas. While diet and exercise can help with weight loss, stubborn fat pockets may require surgical intervention. However, the cost of liposuction can vary significantly depending on the country you choose to have the procedure done.
This article will highlight some of the cheapest countries for performing liposuction. Remember that the procedure cost should not be the sole determining factor when choosing a country for this cosmetic surgery. Quality, safety, and the credentials of medical specialists are also important.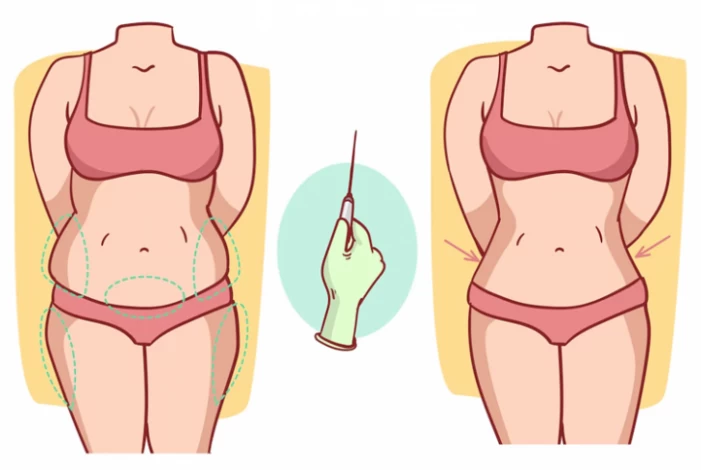 What Is Liposuction?
Liposuction, or lipo surgery and body contouring surgery, is a cosmetic procedure to remove stubborn fat pockets from specific body areas. This operation is mainly done on the abdomen, buttocks, thighs, hips, chin, flanks, and arms, but sometimes, it is also performed to reduce fat deposits from ankles, face, back, and chest. Lipo surgery drastically affects the patient's overall look and has a high satisfaction rate. It is considered the most popular type of body plastic surgery in most parts of the world.
Factors Affecting Liposuction Price
A variety of factors affect liposuction prices in different places, the most important of which include the technique used, the reputation of the surgeon, the experience and expertise of the surgical team, the patient's overall health condition, devices and materials used, the number of target areas, and the amount of fat that should be extracted. It is interesting to know that the most expensive technique of lipo surgery is VASER lipo, but it is also the most efficient one.
Cheapest Country to Get Liposuction
Finding a cheap place for liposuction surgery is not easy, as this operation involves multiple examinations, medications, and post-op care. In the following, the cheapest countries to get liposuction are introduced.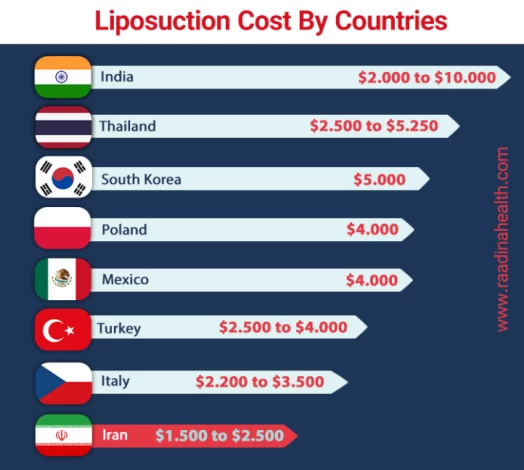 Turkey
In Turkey, hundreds of cosmetic clinics and plastic surgeons offer various healthcare services of the best quality. In this country, you can have lipo surgery for your face and body for $2.500 to $4.000. It is worth mentioning that the flights and accommodation in this country are also 2 or 3 times lower than in other European countries.
Thailand
Along with its magnificent architecture, nature, and cuisines, Thailand has a developed medical system that attracts numerous patients to Bangkok and Phuket annually. By having liposuction in Thailand, you can save up to around 60%, as lipo surgery ranges between $2.500 to $5.250 in this country.
Poland
Poland is a popular destination for liposuction as this country has short waiting lists, experienced surgeons, quality materials, English-speaking healthcare staff, and affordable operation prices. The cost of lipo surgery in this country is %50 lower than in Germany, England, and Belgium. For having liposuction in Warsaw, Krakow, or Wroclaw, you should consider at least $4.000 for food, accommodation, and the surgery itself.
Mexico
For most Americans and Canadians, Mexico is the best place to get liposuction as this country is close to these countries, has world-renowned plastic surgeons, and has quite reasonable prices compared to major cities in the USA and Canada. The price of liposuction surgery in Mexico is up to $4.000.
South Korea
Perhaps the most popular destination for liposuction surgery in Asia is South Korea. Thanks to well-trained surgeons, nurses, and high-quality clinics and hospitals, this country has gained the reputation of 'world's capital of plastic surgery' in the recent decade. The cost of liposuction surgery in South Korea is almost $5.000, excluding accommodation and meals.
Czech Republic
The Czech Republic is a perfect place to get liposuction for patients from Western Europe, as this country owns the best flights, hotels, insurance plans, and hospitals. The minimum cost of liposuction in this country is almost $2.200, and the maximum price is around $3.500, which is incomparable to other European countries such as Spain and Germany.
India
India is also one of the cheapest places for body plastic surgeries, including breast lifts, liposuction, and abdominoplasty. Depending on the surgeon's reputation and expertise, the technique used, and several target areas, liposuction surgery in India can be $2.000 to $10.000. The more body parts you intend to shrink, the higher your expenses.
Iran
To date, Iran has been the cheapest country to get liposuction; however, the low cost of lipo surgery in this country does not imply the low quality of healthcare services or the inadequacy of surgeons, but it's due to the low daily and fair surgeons' fees costs in this country. Also, Iran is developing its medical tourism, providing excellent healthcare services at affordable prices to be more recognized by international patients.
On average, liposuction in Iran ranges between $1.500 to $2.500, including doctor's fees, hospital charges, medications, and pre-op evaluations. For getting detailed information about all-inclusive liposuction packages and discounts on lipo surgery in Iran, contact the Raadina team.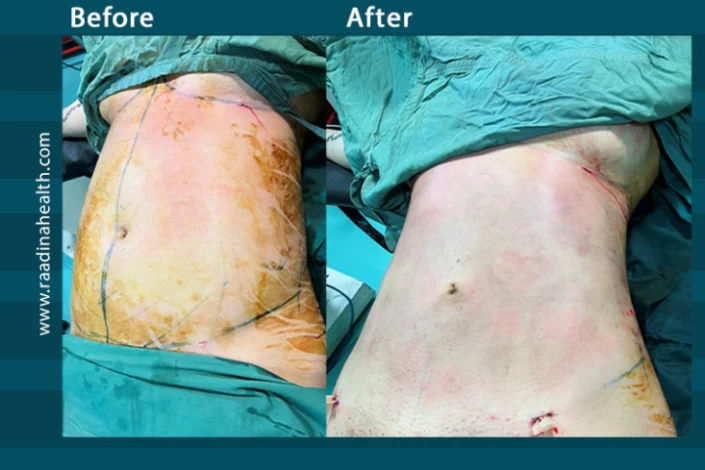 Should I Get Liposuction in a Cheap Place or Not?
Liposuction in unreliable places can have irreversible effects on one's health and body image. Therefore, you should consider the following two points before choosing an affordable place to get lipo surgery.
Clinic's quality: before choosing a clinic, checkout for its equipment, devices, and reputation. Most liposuction techniques require quality surgical devices to have astonishing results.
Surgeon's experience: the surgeon's experience, expertise, background knowledge, and specializations are the most important factors to consider when choosing the right doctor. Always check the doctor's review and before/after photos after asking for their fees.
FAQs about the Cheapest Country to Get Liposuction
1) What country offers high-quality lipo at a low price?
Iran is the best choice if you are searching for a country where liposuction is done with advanced technologies at a very affordable price.
2) Which country in Europe is the cheapest for liposuction?
Poland and the Czech Republic have the lowest price for liposuction in Europe.
3) Which country in Asia is the cheapest for liposuction?
The cheapest places for liposuction surgery in Asia are Iran, Turkey, and India.