Liposuction, or lipo, is cosmetic surgery in which unwanted fat pockets are sucked out of different body parts such as the neck, chin, thighs, buttocks, and abdomen. Liposuction is practiced in various methods such as laser, ultrasound, power, etc. One of the most popular liposuction methods is VASER lipo, an ultrasound-assisted liposuction. This article discusses and compares all aspects of VASER liposuction with traditional liposuction.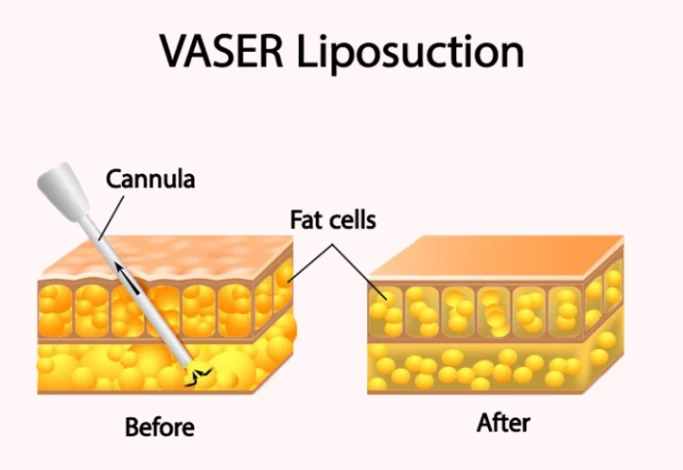 What is VASER Liposuction?
VASER lipo (Vibration Amplification of Sound Energy at Resonance) is a new liposuction technique through which ultrasound waves and solutions first liquefy stubborn fat deposits. Then, the fat cells are extracted with a needle or a suctioning device called a cannula.
Doctors can use this liposuction method almost anywhere that fat cells are accumulated, mainly for the neck, chest, arms, abdomen, buttocks, tights, and ankles. VASER lipo is less aggressive than other methods and involves minimal swelling, bruising, and tissue damage.
Also, it can be performed with other body plastic surgeries such as breast reduction, fat transfer to the breast, and abdominoplasty.
Who Can Get VASER Lipo?
VASER lipo is a fat-removal procedure and is mainly performed to remove stubborn fats that cannot be removed by going on a diet and exercising. To get VASER liposuction, you should:
Be a non-smoker;
Have a stable weight;
Be within 15 pounds of your ideal weight;
Have firm and elastic skin;
Have healthy muscle mass;
Be physically and mentally healthy;
Have a realistic expectation of the outcome of the surgery;
Not have a history of chronic infection or bleeding;
Do not have high blood pressure or high cholesterol.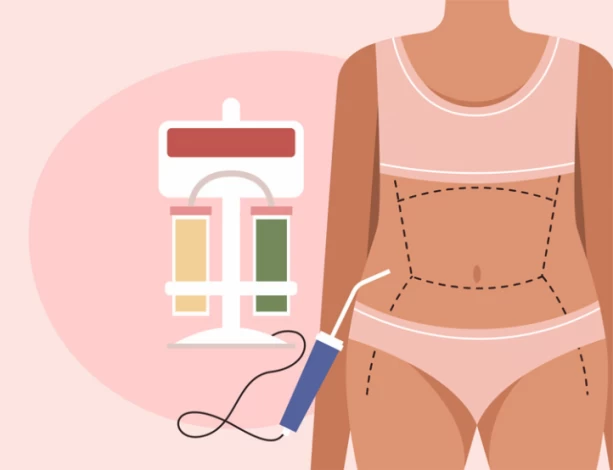 VASER Liposuction Pros and Cons
VASER liposuction effectively removes stubborn fat pockets that cannot be removed by exercising and exercising regularly. As a popular method of body sculpting, VASER liposuction has different advantages, such as:
It is done under local anesthesia so that you won't face the side effects of general anesthesia;
It is more controlled and precise than other methods and can be used for particular targets;
It is an outpatient procedure, so you shouldn't stay a night at the hospital;
It is minimally invasive;
It involves minimal damage to blood vessels, nerves, and nearby tissues;
It has a short recovery period;
It involves less swelling, bruising, bleeding, and pain;
It stimulates collagen production;
It creates natural contouring;
It prevents lumps and bumps;
It involves very tiny incisions and less scarring;
It can be used for removing cellulitis;
The risk of bleeding is minimal;
Fat cells extracted during this operation can be transferred to other body parts such as breasts and buttocks.
Besides its many advantages, VASER lipo has some disadvantages too, including:
It should be done by the hands of a very skilled and experienced surgeon, or its results will be dissatisfactory;
It cannot be used for overweight patients;
Its results appear 4 to 6 months after the surgery;
It is not suitable for fibrous tissues.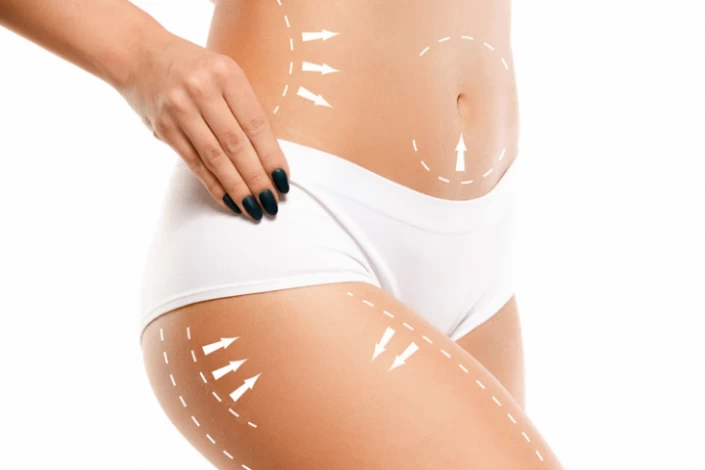 Preparing for VASER Lipo
Before getting VASER lipo, consider the following tips:
Prepare a detailed medical history consisting of your current medications, previous surgeries, allergies, and the history of your diseases;
Avoid taking blood thinners such as ibuprofen and aspirin from two weeks before the operation;
Avoid taking herbal teas and supplements;
Do not take vitamin E tablets, dietary supplements, and anti-inflammatory medications without your doctor's permission;
Avoid drinking alcohol from three days before the surgery; and
Avoid smoking before and after liposuction surgery.
Also, on the day of VASER lipo:
Take a shower and clean your skin with a prescription soap or a fragrance-free body wash;
Wear loose and comfortable clothes;
Ask someone to drive you home as you may not be able to drive;
Have necessary pads, medications, and garments with you;
Prepare a soft meal for when you come back home.
Procedure for VASER liposuction
The duration of the VASER lipo procedure depends on the number of target areas and the amount of fat that should be removed.
In the following, four steps of the VASER liposuction procedure are mentioned:
Anesthesia: the surgeon administers local anesthesia so you won't feel pain during the operation. In most cases, lidocaine or epinephrin is used to numb the target area.
Breaking the fat walls: After administering anesthesia, the doctor injects saline solution or tumescent fluid to destroy the bond between fat cells and break down the fat walls.
Making incisions: The doctor makes several tiny incisions in the less visible parts of the target area to insert the ultrasound device and cannula.
Extracting fat cells: the doctor makes several tiny incisions in the less visible parts of the target area to insert the ultrasound device and cannula. Sound waves are transmitted into the body by ultrasound probe to liquefy the anesthetic-soaked fat tissues. After melting the fat cells with sound energy, the cannula is inserted into the body through the same incisions to extract the fat cells. The advantage of using an ultrasound probe in VASER lipo is that the fat deposits are not fragmented roughly, and the surrounding vessels and nerves are kept intact.
Stitching the incisions: after removing the fats, the incisions are either covered with a dressing or stitched by dissolvable sutures. The surgeon probably uses non-absorbable sutures if the skin is not elastic enough or the cuts are deep.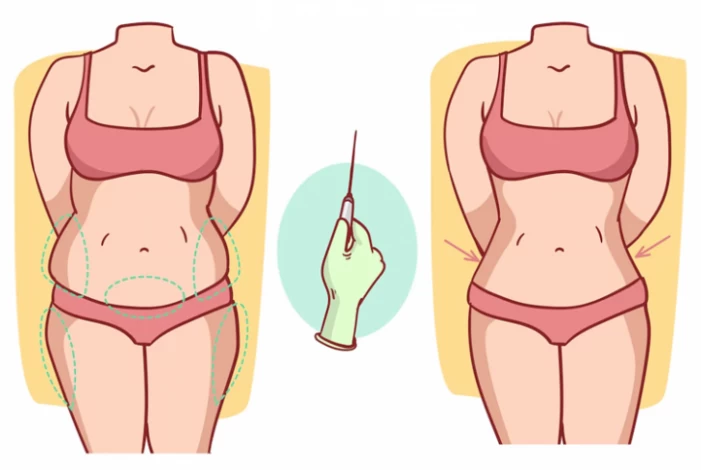 What to Expect after VASER Lipo?
Since VASER lipo is mainly done under local anesthesia, you can go home immediately after the operation. You should expect mild pain, swelling, bruising, tenderness, and fluid discharge in the first days following the surgery. You must use cotton pads or sterile gauze to dress the operated area during this period. This will prevent infection and minimize fluid discharge. Also, you should wear a VASER lipo garment for 4 to 6 weeks after the operation to reduce swelling. Fortunately, the bruising will disappear almost two weeks after VASER lipo, but you can use ice pads to minimize them faster.
VASER Liposuction Recovery
The VASER lipo recovery period ranges between 5 to 10 days, depending on the amount of fat removed, the number of target areas, the type of anesthesia, and how well your body responds to the operation. However, most patients feel well enough to return to work three days after the operation.
You can use the following tips for fast recovery after VASER liposuction:
Taking medications
After VASER lipo, your surgeon prescribes some medications, including antibiotics, anti-nausea, and sedatives, to minimize the side effects of the surgery and prevent infection. It is essential to take the full course of your meds on time. Do not stop, increase, or decrease your medications at your discretion and avoid taking OTC medications without your doctor's permission.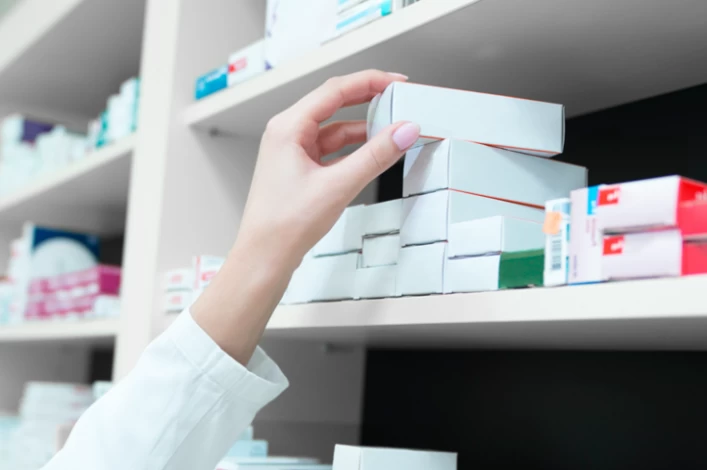 Fluid leakage
During the first week after VASER liposuction, a pink or clear fluid may be discharged from your incisions which is entirely normal. In abdomen and buttock liposuction, the surgeon inserts a drain (a straw-like item) into the incision to discharge the fluid faster. The drain will be removed 3 to 5 days after the operation.
Lymphatic drainage massage
Lymphatic drainage massage, also known as manual lymphatic drainage (MLD), can highly affect the results of VASER lipo and improve body contour. The massage, which a physiotherapist mostly does, will reduce the swelling and excess fluid under the skin. It is recommended to have five lymphatic massages during the first ten days of the VASER lipo recovery.
Wearing a VASER lipo garment
After VASER lipo, wear a compression garment or a binder to reduce the swelling, improve your body contour, prevent lumps and bumps, and tighten your skin. In general, you need to wear the lipo garment for six weeks; 3 weeks full-time (24/7 hours) and three weeks part-time (12 hours a day).
Post-lipo diet
After liposuction, a healthy and nutritious diet will help you recover faster and obtain the best results possible. During the liposuction recovery period, have plenty of fluids such as water, fresh juices, smoothies, fresh vegetables and fruits, lean proteins, healthy fats, grains, and legumes. Also, avoid saturated and trans fats, sodium, artificial sweeteners, processed foods, and sodas.
Is VASER Lipo Safe?
Liposuction techniques and devices have been markedly improved in recent years. VASER liposuction is the safest way of losing a significant amount of fat if the patient has no underlying health issue and the surgeon is experienced enough. However, it should be mentioned that just like other cosmetic procedures, VASER lipo has some minor risks and side effects that can cause discomfort for a short period.
VASER Liposuction Side Effects
Just like other methods of liposuction surgery, VASER lipo has some risks and side effects that should be considered before the operation. In the following, the common risks of VASER liposuction are mentioned:
Bruising and bleeding;
Pain at the incision site;
Scarring;
Skin irregularities;
Discoloration or hyperpigmentation;
Persistent swelling for months;
Numbness in the injection site;
Loose skin that doesn't adapt to new body contour; and
Infection.
Since infection is a life-threatening side effect of liposuction surgery, you should be careful with its signs, including fever above 38˚, green or yellow discharge, dizziness, constant fatigue, and difficulty breathing.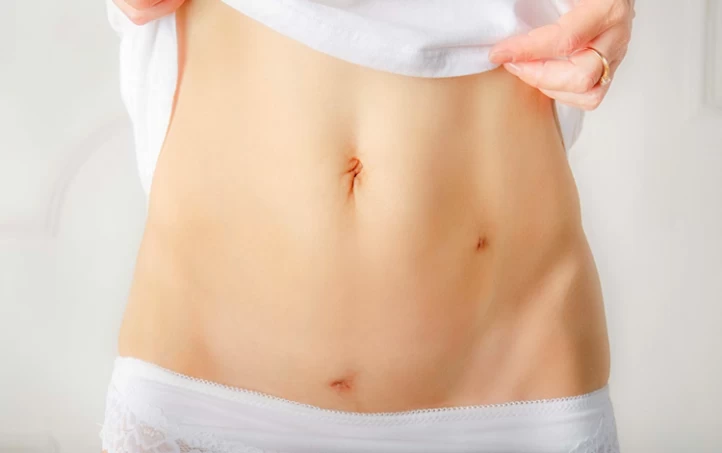 VASER Liposuction Pain
Is VASER lipo painful? That's the question asked by almost all patients who seek liposuction treatment. Although you don't feel pain during the VASER lipo, you probably experience some soreness in the incision sites in the first five days after the operation. As the VASER liposuction pain is not too severe, it can be controlled by taking prescribed painkillers.
VASER Liposuction Swelling
Swelling is the body's natural reaction to each surgery; therefore, you will face mild swelling after VASER liposuction. Although most swelling goes away within ten days following the surgery, it will take 3 to 6 months to subside fully. You can reduce the swelling by wearing compression garments and maintaining a healthy diet.
VASER Liposuction Results
In most cases, the results of VASER liposuction are noticeable immediately after the surgery. Still, it takes two to four weeks until the swelling subsides and the final result is revealed. Since VASER lipo is performed on precise targets, the surrounding tissues will not swell, and the overall body shape will not be affected. However, there will be minor scarring after this surgery which fades away over time. You may need ointments, silicone gels/sheets, or laser therapy to make the scars paler.
It is also worth mentioning that the results of VASER lipo are permanent if you maintain a healthy diet, have an exercise routine, keep your hormones balanced, and avoid pregnancy.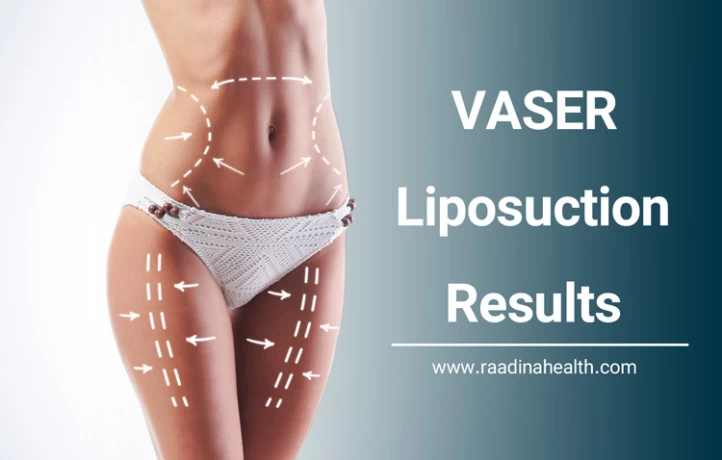 VASER Liposuction in Iran
Although VASER liposuction is a safe procedure and involves fewer complications than traditional liposuction, it should be done by a skilled surgeon and using developed equipment to be completely risk-free.
Hundreds of modern clinics and hospitals in Iran have the latest liposuction ultrasound probes and suctioning devices. Such equipment can minimize the complications of the surgery and help you have a more comfortable recovery period.
Also, Iranian plastic surgeons are well-experienced in performing VASER liposuction, which is very popular in Iran. Lastly, the cost of VASER lipo in Iran is much more affordable than in other countries.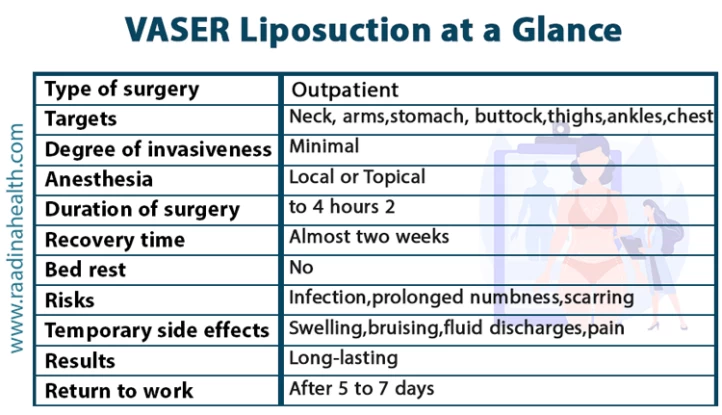 FAQs on VASER Liposuction
1) How long does swelling last after VASER lipo?
A large amount of swelling will subside 7 to 10 days after VASER lipo; however, it probably takes six months for the swelling to go down.
2) How long should I wear a compression garment after VASER lipo?
It is strongly suggested to wear a compression garment for six weeks after VASER liposuction to achieve better results from the operation.
3) How much does VASER liposuction cost?
The cost of VASER liposuction depends on factors such as the surgeon's fee number of target areas, the type of anesthesia, pre and postoperative medical evaluations, medications, etc. Therefore, you need to discuss the cost of it with your doctor before the surgery.
4) Will I see the results of VASER liposuction immediately?
Although many people see a significant change right after VASER liposuction, the actual results will be apparent when all the swelling has subsided, and the skin is tightened, i.e., six months after the operation.
5) How to get rid of loose skin after VASER lipo?
VASER liposuction only removes fat deposits and does not tighten the skin. In cases where the skin is too loose to adapt to the new contour, the doctors suggest surgical treatment to trim the skin. However, if the skin is elastic and firm, it can be tightened by applying topical creams and gels and getting massages.
6) What should I do if I'm unsatisfied with my VASER lipo?
After VASER lipo, if you have skin irregularities or are not as slim as you have imagined, you can get this operation again. However, remember that you can only get this operation once the swelling of the initial operation has resolved.
Source:
https://www.healthline.com/health/cosmetic-surgery/vaser-liposuction